Roussillon – the North: 27 reds to knock your socks off (part 1)
by Richard Mark James, 08 July 2022
A review of Roussillon red wines by the author of "Roussillon – 'French Catalonia' Wild Wine Country".

Top Roussillon Wines: 15 to discover
by Nathalie Earl, 17 June 2022
"Although a very warm area known for its fortified wines, southern France's sprawling Roussillon region can produce dry wines of impressive freshness."
Decanter's Natalie Earl reveals which wines from the recent Roussillon tasting should be on your radar.'
12 Roussillon wineries you need to discover
by Sarah McCleary, 9 June 2022
"In Part 2 of her special report Sarah focuses on a dozen Roussillon wineries that are making exceptional wines, many of them outstanding good value."
A quick introduction to the Roussillon Wine Region
by Sarah McCleary, 31 May 2022
"Set within a natural amphitheatre created by mountain ranges, the ancient Southern French wine region of Roussillon is a land of diverse wines made by a rising tide of pioneering winemakers keen on making their mark organically and sustainably. In this first of a 2-part series Sarah McCleery travels to the region to discover first hand how the region is changing."

Roussillon red wines – panel tasting results
by Rosemary George MW, 28 January 2022
Rosemary George MW, Andy Howard MW and Frederic Marti judge 122 Roussillon red wines and give their verdict.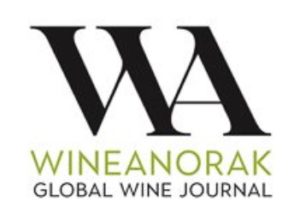 Roussillon part 2 – Maury, The Aude, Fenouillèdes and The Agly Valley
by Lisse Garnett, 5 January 2022
"Fifteen thousand euros will still buy you an acre of aged vines in Northern Roussillon, a region rich with historical wineries and sizeable start-ups. I touched on this diverse region in Part 1 of this Roussillon series, but this is a magical place that requires more detail."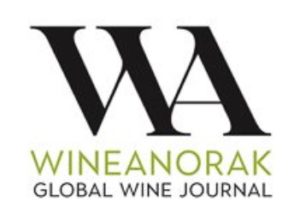 Roussillon's spirited new wave of Vignerons. Part I: ancient vines, unimpeachable terroir, organic viticulture and the maverick spirit of Catalan culture.
by Lisse Garnett, 1 December 2021
"Part (1): Banyuls, Collioure, Rivesaltes and Maury. Roussillon's still wines are garnering more respect than ever before especially in the UK where sales have increased by 41% since 2019."

Roussillon Part II: White, Rosé, Sweet
by Tamlyn Currin, 14 July 2021
"Roussillon's old vineyards hold the key to the future."

Roussillon Part I: Red and Proudly Independent
by Tamlyn Currin, 14 July 2021
Why Roussillon wines deserve more prominence
by Justin Keay, 12 July 2021