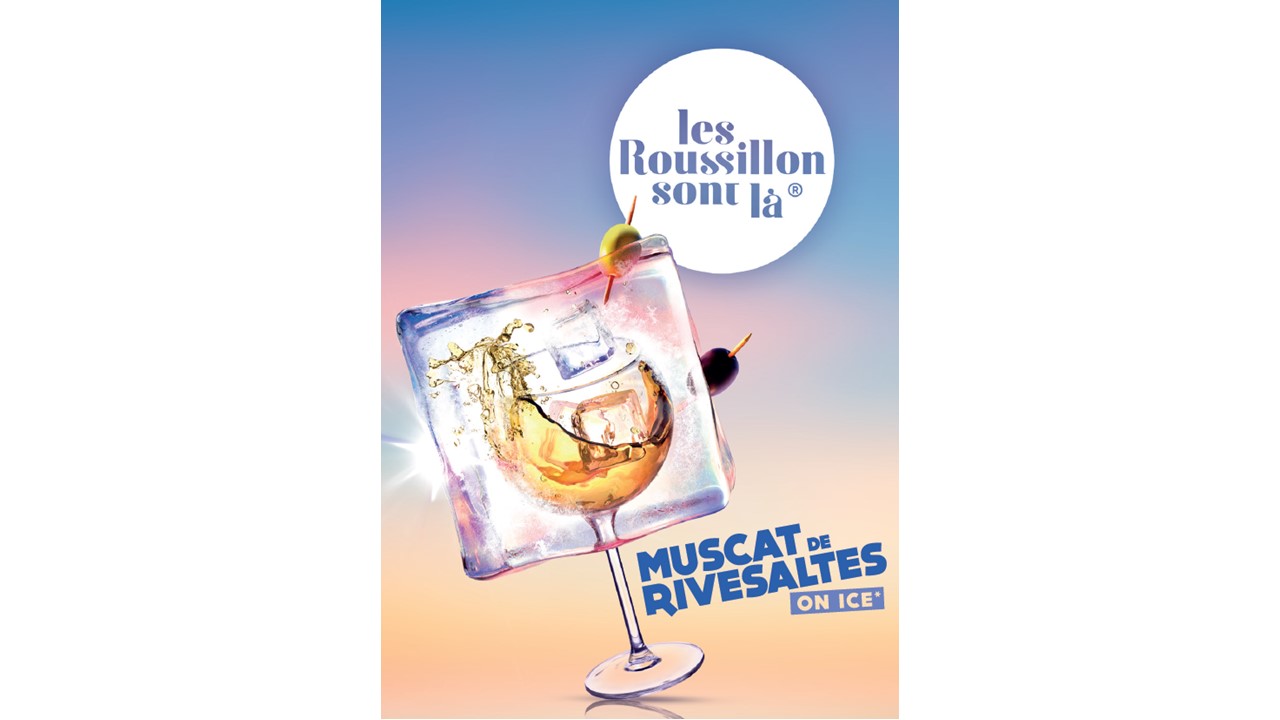 This summer discover Muscat de Rivesaltes on ice
Muscat de Rivesaltes on Ice, all the freshness for your summer tables
Muscat On Ice is the perfect cocktail for your summer holidays. Its brilliant pale gold color evokes the sun of Roussillon and the ice cubes bring an incomparable freshness while revealing all its aromas.
On your way back from the beach, as an aperitif, accompany your Muscat On Ice with olives, tapas, toast with blue cheese, melon, cured ham, tomato and basil gazpacho, cold meats and raw vegetables… To be served very chilled with ice cubes.
A propos du Muscat de Rivesaltes
Muscat de Rivesaltes is produced in Roussillon in the South of France on the Mediterranean coast. To preserve all its fresh aromas, this wine is bottled very early and then retains its brilliant pale gold color.
Discover our Vins Doux Naturels