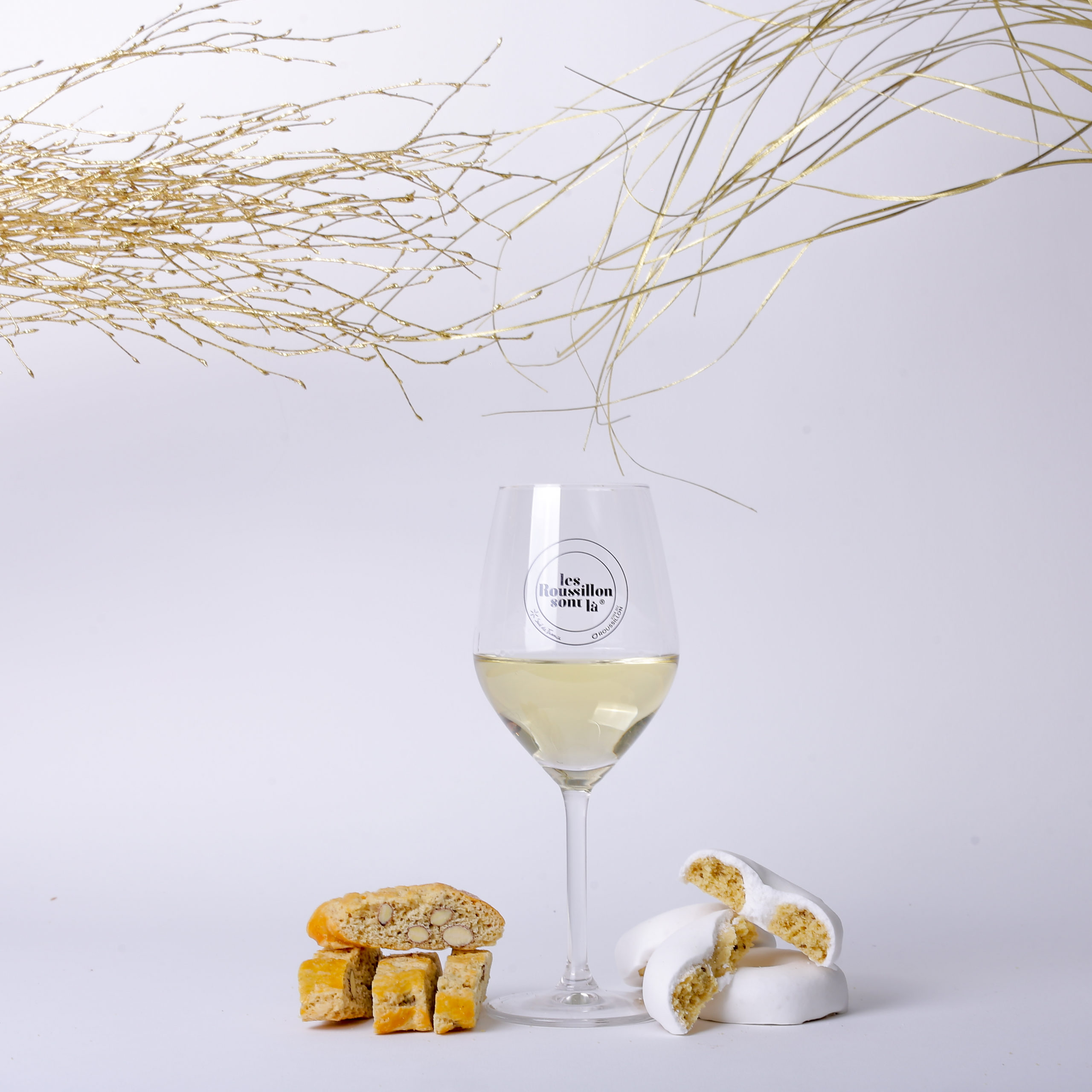 Vins Doux Naturels for the Christmas Table
After the Turkey and its multitude of accompaniments have been cleared away, most stomachs can feel in need of a little rest. However, the marriage of Roussillon Vins Doux Naturels with Christmas desserts can set the tastebuds racing again.
Roussillon has among the broadest selection of sweet wines to be found anywhere in the world. As such, there is always a wine to go with dessert at Christmas time.
Traditional Christmas Pudding can shine with a wine that echoes its dried fruit, nuts and hint of spice. Amber and Tawny AOP Rivesaltes, Banyuls or Maury are ideal for the job.
Fans of a Yule Log will need a foil for the rich, dark chocolate. For that, a slightly chilled Red AOP Banyuls Rimage, Maury or punchy Rivesaltes Grenat have the body and rich fruit to meet the challenge.
Trifle packed with fruit, cream and custard needs an equally fruity partner. Chilled White AOP Muscat de Rivesaltes, with hints of exotic fruit and citrus, hits the perfect pitch. Why not try the timely and festive Muscat de Noël, available from late November until the end of January?
For those who want something cold to match the season, Baked Alaska or simply Ice Cream, particularly with a citrus or fruity flavour, will seek out a fresh accompaniment. For something different, chilled Rosé AOP Rivesaltes and Banyuls have the zesty, fruity flavours to fit the bill.
Not all finales need to be sweet. The Cheese course can be the ultimate treat for those without a sweet tooth. The savoury, salty tang of hard and soft cheeses can benefit from a powerful, indulgent and mature wine. It's time to bring out the AOP Banyuls Grand Cru.
Even if the Christmas dessert of your dreams is not on the list, then the chances are that Roussillon still has a perfect match for your favourite. Below are our suggestions of very special wines fit for any wine lover's Christmas table!
AOP Muscat de Rivesaltes 2020, Domaine Cazes
Available from GreatWinesDirect.co.uk
UK importer Enotria & Coe, www.enotriacoe.com
AOP Rivesaltes Ambré, 1992, Domaine de Rancy
Available from The Wine Society
UK importer Vine Trail, www.vinetrail.co.uk
AOP Banyuls Rimage, Cuvée Thérèse Reig 2020, Domaine de la Rectorie
Available from Vinatis.co.uk
UK importer The Wine Society, www.thewinesociety.com
AOP Maury Grenat, Vendange 2019, Domaine Pouderoux
Available from Woodwinters.com
UK importer Thorman Hunt, DOMAINE POUDEROUX – Thorman Hunt
Find out more about Roussillon Vins Doux Naturels food pairing here.