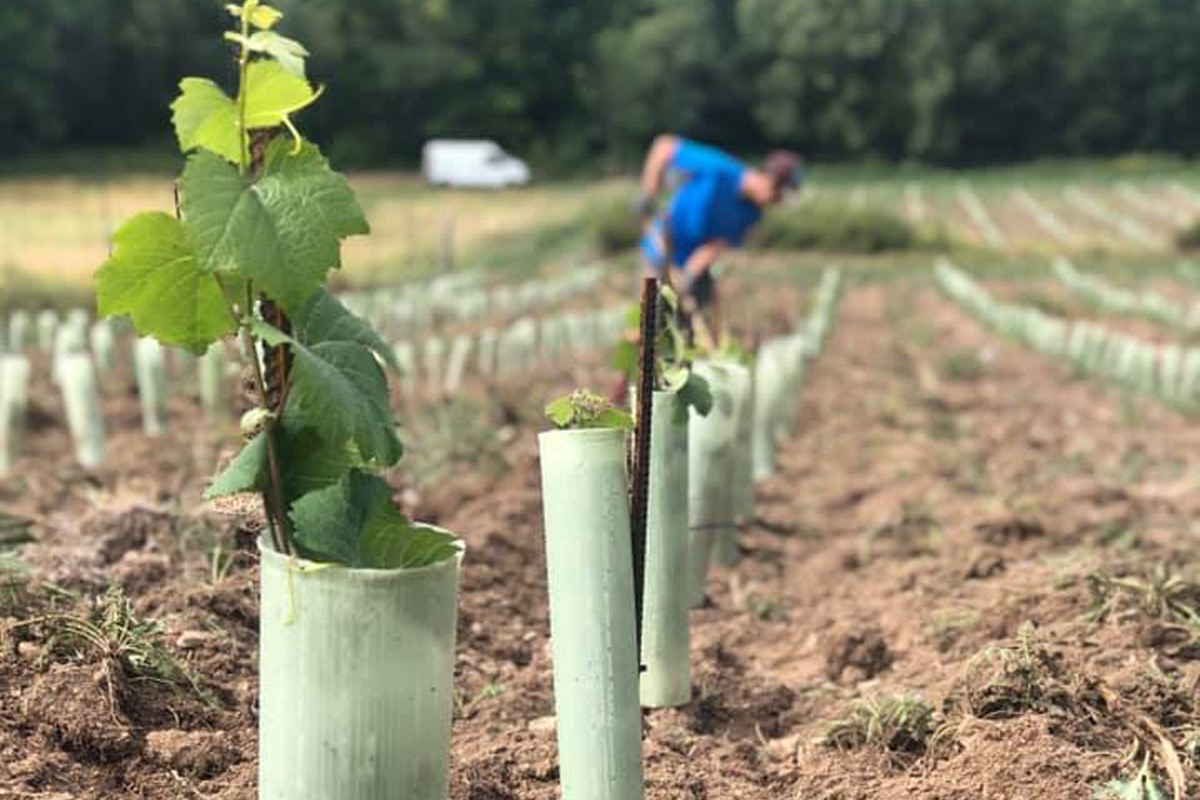 The Highest Vineyard in France is in Roussillon
The highest vineyard in France is in Estavar in the department of Pyrénées Orientales.
This new parcel of the Roussillon vineyard will give its first harvest in 2024. Wilfried Garcia, 29 years old, is the owner of this vineyard which culminates at 1340 meters of altitude.
Located in the hamlet of Bajande, in Estavar, in the Cerdanya region, this is the highest perched vineyard in the whole of France. It revives the first vine plantations that were once made on this land. Named "Domaine Cotzé", it surpasses the nearby Cerdane ampelographic collection of Sainte-Léocadie, located at an altitude of 1300 meters. Based in Enveitg, Wilfried Garcia planted in 2020 2200 vines of northern varieties, Chardonnay, Pinot Noir and Gamay, resistant to cold in particular.