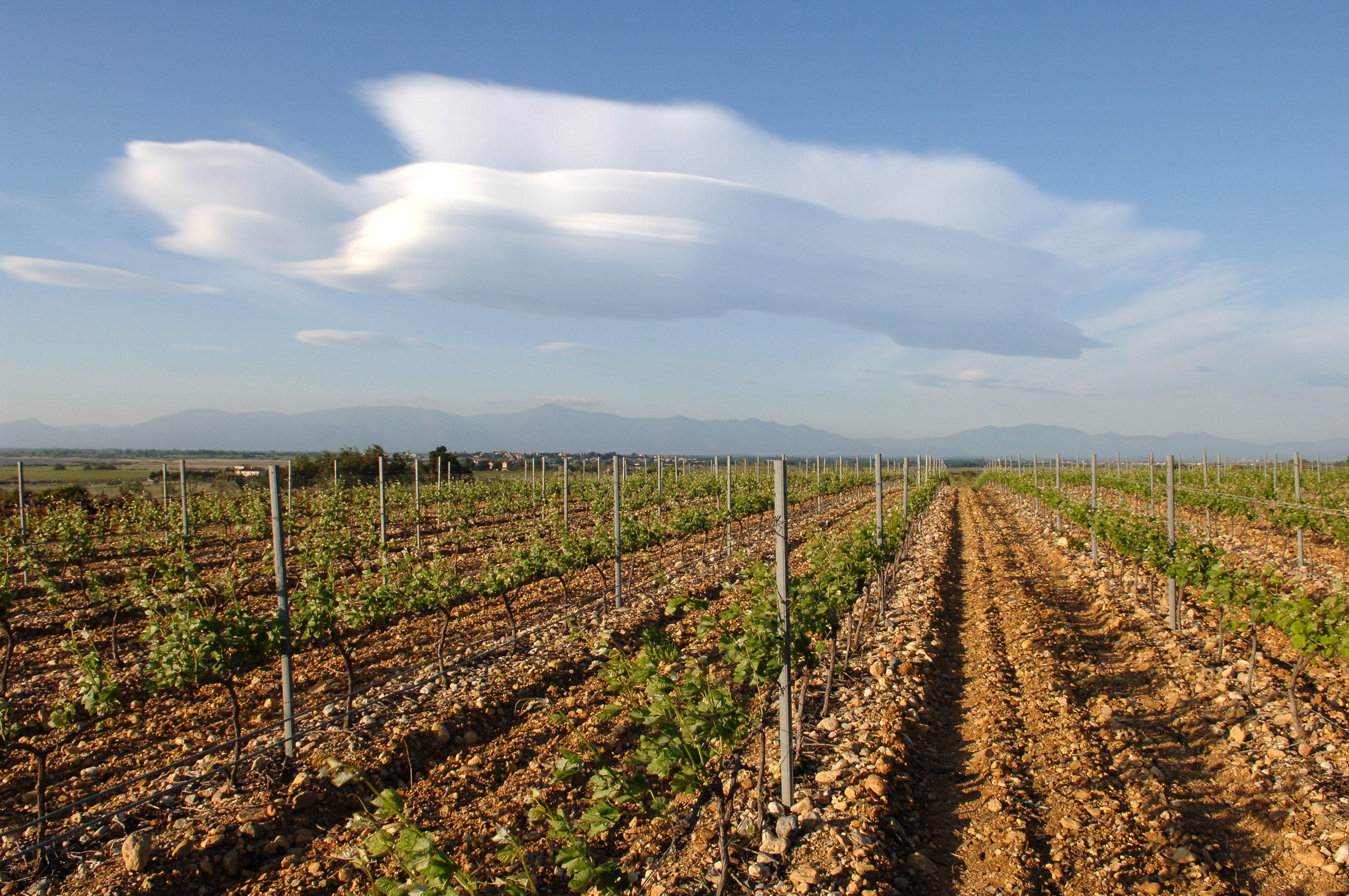 The versality of IGP Côtes Catalanes
With the exception of the small south-east corner by the Mediterranean Sea and the Spanish border, where Collioure and Banyuls can be found, IGP Côtes Catalanes is present throughout the Eastern Pyrenees department where it covers 3,772 hectares of vines planted in 118 communes.
The IGP Côtes Catalanes certification is fairly recent, it was awarded in 2011, and because it doesn't follow the same strict rules as its AOP neighbours, IGP Côtes Catalanes wines offer a greater variety delivering quality at all price points. International varieties are permitted here, alongside a raft of indigenous grapes.
For red and rosé, permitted varieties are Carignan, Cinsault, Grenache noir, Lledoner Pelut, Mourvedre, Syrah, Merlot, Cabernet Sauvignon, Cabernet Franc, Chenanson and Marselan.
For whites, Grenache Blanc, Grenache Gris, Maccabeu, Tourbat, Marsanne, Vermentino, Muscat d'Alexandrie, Muscat à Petits Grains, Chardonnay, Sauvignon Blanc and Viognier can be used.
Since 2012, Côtes Catalanes has allowed Rancio Sec to the fold, which requires a five-year oxidative ageing process without topping up. It can be made from Grenache Blanc, Grenache Noir, Carignan Blanc, Carignan Noir, Cinsault, Mourvèdre, Maccabeu, Tourbat and Muscats d'Alexandrie and à petits grains.
Côtes Catalanes introduced the use of five experimental, disease-resistant varieties in 2020. These are Cabernet Blanc, Cabernet Cortis, Muscaris, Soreli and Souvignier Gris.
IGP Côtes Catalanes allows winemakers the freedom to experiment with different varietals and blends and is an exciting hub of experimentation producing many excellent results.
But don't just take our word for it, an online search will reveal a trove of dry wines in a declination of red, rosé and white (https://www.wine-searcher.com/find/igp+cotes+catalanes/-/uk).