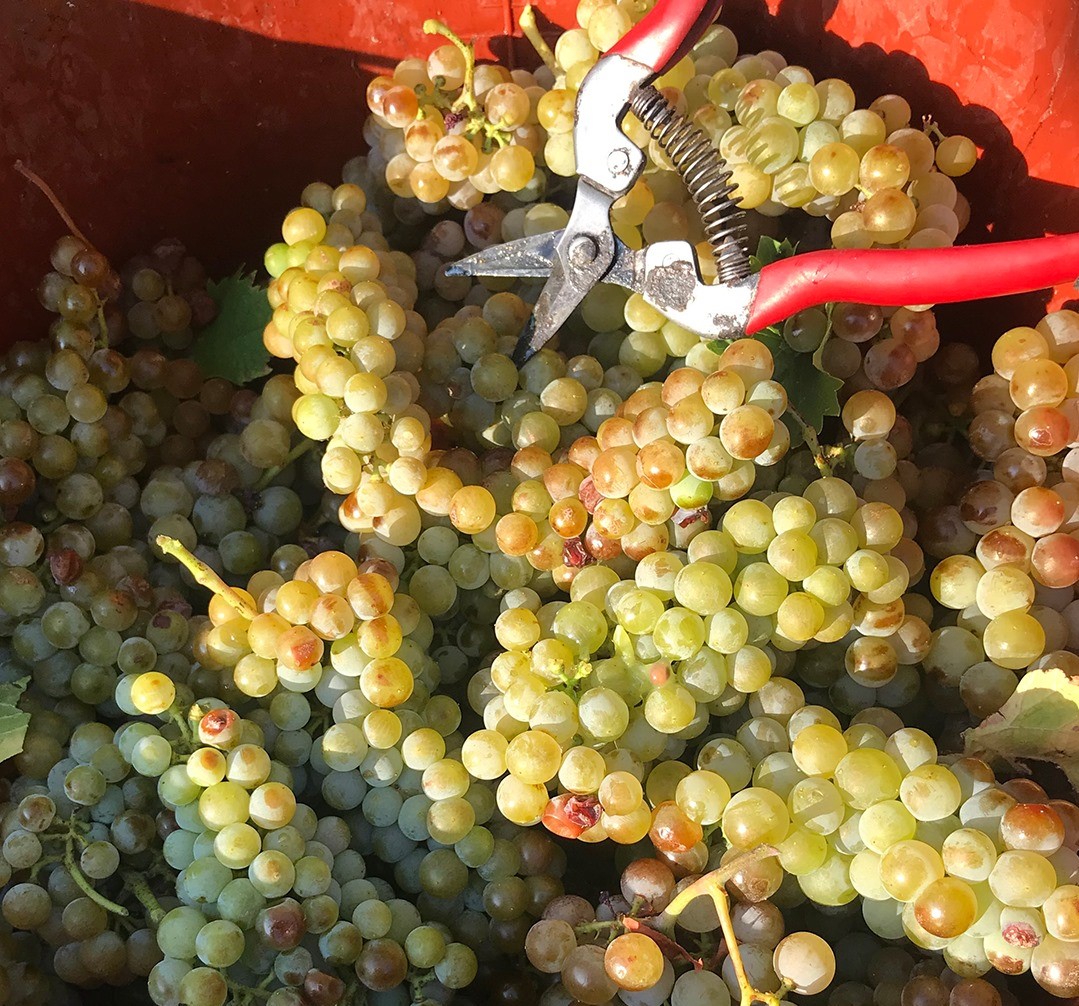 2021 Harvest in Roussillon: a small harvest with timely picking key to quality
2021 has been harsh to most wine regions in France, which have been blighted by frost and unfavourable weather conditions bringing mildew, oidïum, botrytis and black rot to the vineyards.
On August 6th, the Ministère de l'Agriculture announced that this year's French wine production would be even smaller than 1991 and 2017, two years which had also notoriously suffered from severe spring frosts. According to estimates released on 1st August, the 2021 wine production would approximate 32.6 and 35.6 million hectolitres, a reduction of 24 to 30% on 2020.
Whilst Roussillon has been mainly spared, it had to face its own challenges. The tramontane wind which blew in July and August created perfect sanitary conditions for the vines but exacerbated the draught of this hot and dry summer. Roussillon recorded a 270mm rainfall compared to the previous year's 550mm.
Some varietals, such as Muscat d'Alexandrie, have also been affected by shatter (coulure) and fires which tore through hectares of vineyards in the Agly and Côte Vermeille will also take their toll on the region's production per volume, potentially bringing it down to that of the historically low year of 2019.
Harvesting in Roussillon started in the second week of August this year and winemakers have had to manage each varietal separately. Grapes are small, with thick skins and a low juice yield (about 150kgs to produce 100 litres). Their quick ripening will contribute to the crop's quality and choosing the right time for harvesting is key to success. Low potassium concentrations should ensure good levels of acidity since alcoholic and phenolic maturities are similar.