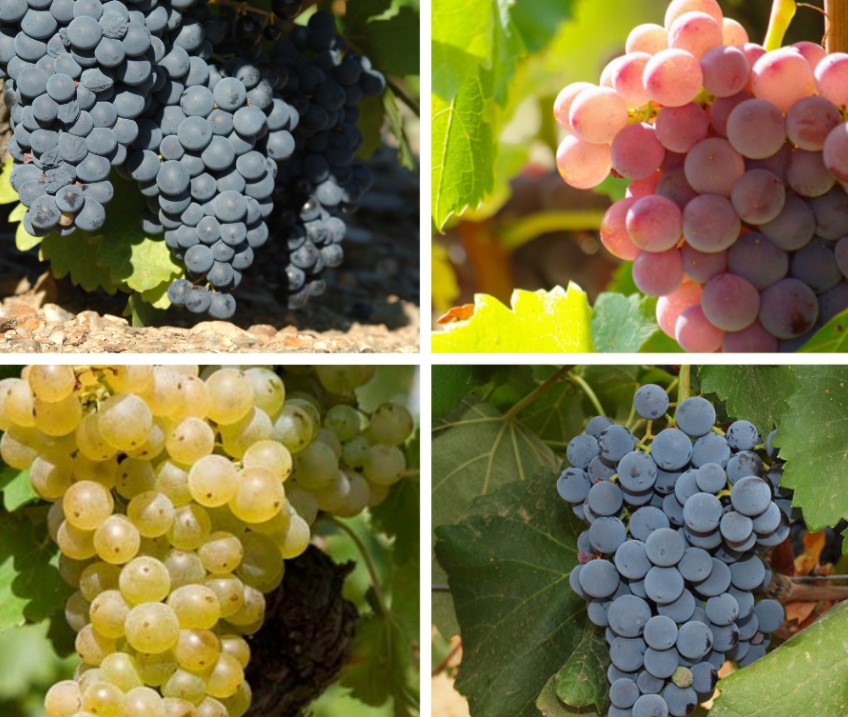 Grenache is a staple in the vineyards of Roussillon. It is a varietal that craves warmth and dryness, and loves long, hot days and cool nights to slowly ripen. It is also well suited to the local soils and can therefore produce white, red and rosé dry, still wines as well as dessert wines.
Of Iberian origin, the grenache varietal is one of the most planted in the world (around 200, 000 hectares) and was cultivated early on, in particular in the Mediterranean.
Originally, only black Grenache was grown in Roussillon but, gradually, grey Grenache and white Grenache appeared with the improvement and innovation of cultivation technology. A fourth grape type, derived from black Grenache, Lledoner Pelut, was also introduced.
Grenache now accounts for approximately 31% of Roussillon's cultivated varietal. Its remarkable diversity has laid a solid foundation for the different wines produced in the region.
Black grenache is a rich varietal: round, smooth, delicate and elegant with notes of red stone fruit (cherries, plums, etc). It is particularly valuable in dry wine blends and is used in the making of 9 AOPs (Collioure, Côtes du Roussillon, Côtes du Roussillon Villages and named villages, and Maury Sec) and 2 IGPs (Côtes Catalanes and Côte Vermeille). It is also the red varietal most suited to make fortified sweet wines and is currently used to produce 4 Vins Doux Naturels (Banyuls, Banyuls Grand Cru, Maury and Rivesaltes).
Grey grenache is made into dry whites and rosés or into Vins Doux Naturels. It produces strong wines that are round, elegant and voluptuous, very mineralised, with notes of citrus zest and aniseed.
White grenache produces rich, full-bodied wine, smooth with a long finish. With floral and aniseed notes, it is used to make dry wines, as well as Vins Doux Naturels.
Lledoner Pelut is relatively similar to its cousin black Grenache, not only for its characteristics and capabilities, but also in terms of flavour and aroma profile. It is especially used for dry wines.
The importance of the varietal to the region is such that, in 2013, the Interprofessional Council of Roussillon Wines (CIVR), located in Perpignan, launched the Grenaches du Monde, an annual competition opened to all wines mainly produced from Grenache (minimum 51%), without restriction of colour, origin or nationality. In 2021, 49 Roussillon wines won medals out of 300 winners and 850 entries. The next edition of the competition will take place in the spring of 2022 in Navarre, Spain.
Read about this year's competition and winners here.