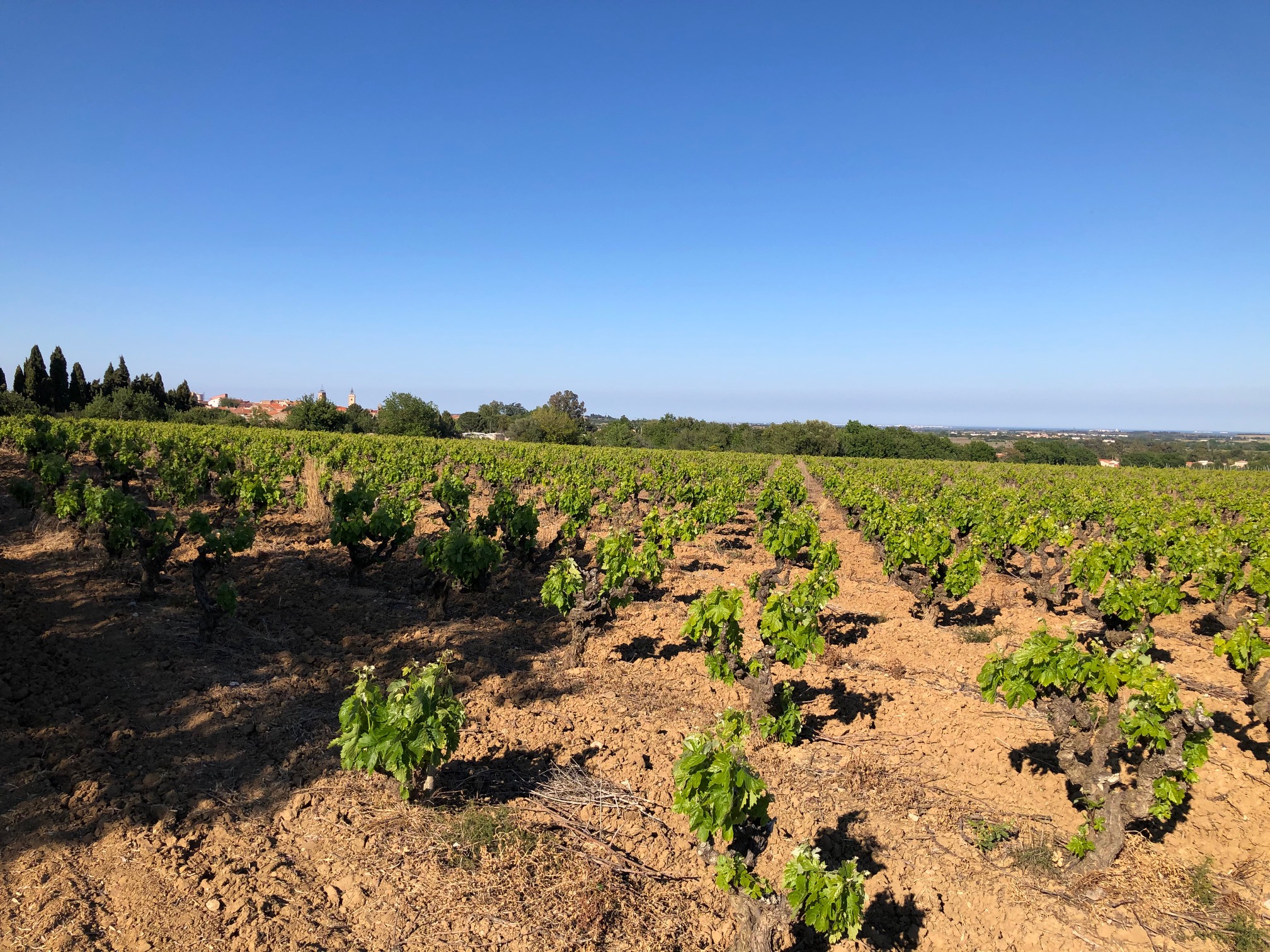 Centred on the city of Perpignan, the plain of Roussillon is the region's broad, open heartland where vineyards rub shoulders with abundant fruit and vegetable farms and over a quarter of a million people. Here, the region's three major rivers – the Agly, the Têt, and the Tech – make their way to the sea. This is a fertile region, but also one where quality and value meet, providing some of Roussillon's emblematic styles – such as Vin Doux Naturel from AOP Rivesaltes and Muscat de Rivesaltes – as well as dynamic IGP Côtes Catalanes and AOP Côtes du Roussillon.
The plain of Roussillon is bounded by mountains, creating the natural amphitheatre that defines the region. To the east, this low-altitude area is open to the Mediterranean and its warm winds – including the Marin and vent d'Espagne, which can bring rain and even storms in the summer months. It nevertheless enjoys mild winters and hot summers with up 2,500 hours of sunshine a year.
Perpignan sits at the heart of the plain, with over 100,000 people living in the city itself and 250,000 across the metropolitan area, which includes the towns of Rivesaltes and Canet en Roussillon.
The soils are hugely varied across the plain but are mainly characterised by very stony deposits below the mountains, clay and silt in the south below Les Aspres, and sand closer to the sea. The area is planted with a wide range of grape varieties, both for still Red, White and Rosé, as well as Vin Doux Naturels. Black Grenache, Syrah, Mourvèdre, Black Carignan and Cinsault predominate for Reds and Rosés. Muscat d'Alexandrie and Muscat Petit Grain, Grey and White Grenache, Macabeu, Marsanne, Roussanne and Vermentino regularly make their way into White wines.
The terrain of the plain of Roussillon is more accessible and less labour intensive than the higher-altitude vineyards further inland, making it easier to produce good value, yet high quality wines. Here you find some of Roussillon's largest and most successful cooperatives – such as Vignerons Catalan, Cave Arnaud de Villeneuve and Dom Brial – as well as larger producers with vineyards on the plain, as well as the mountains.