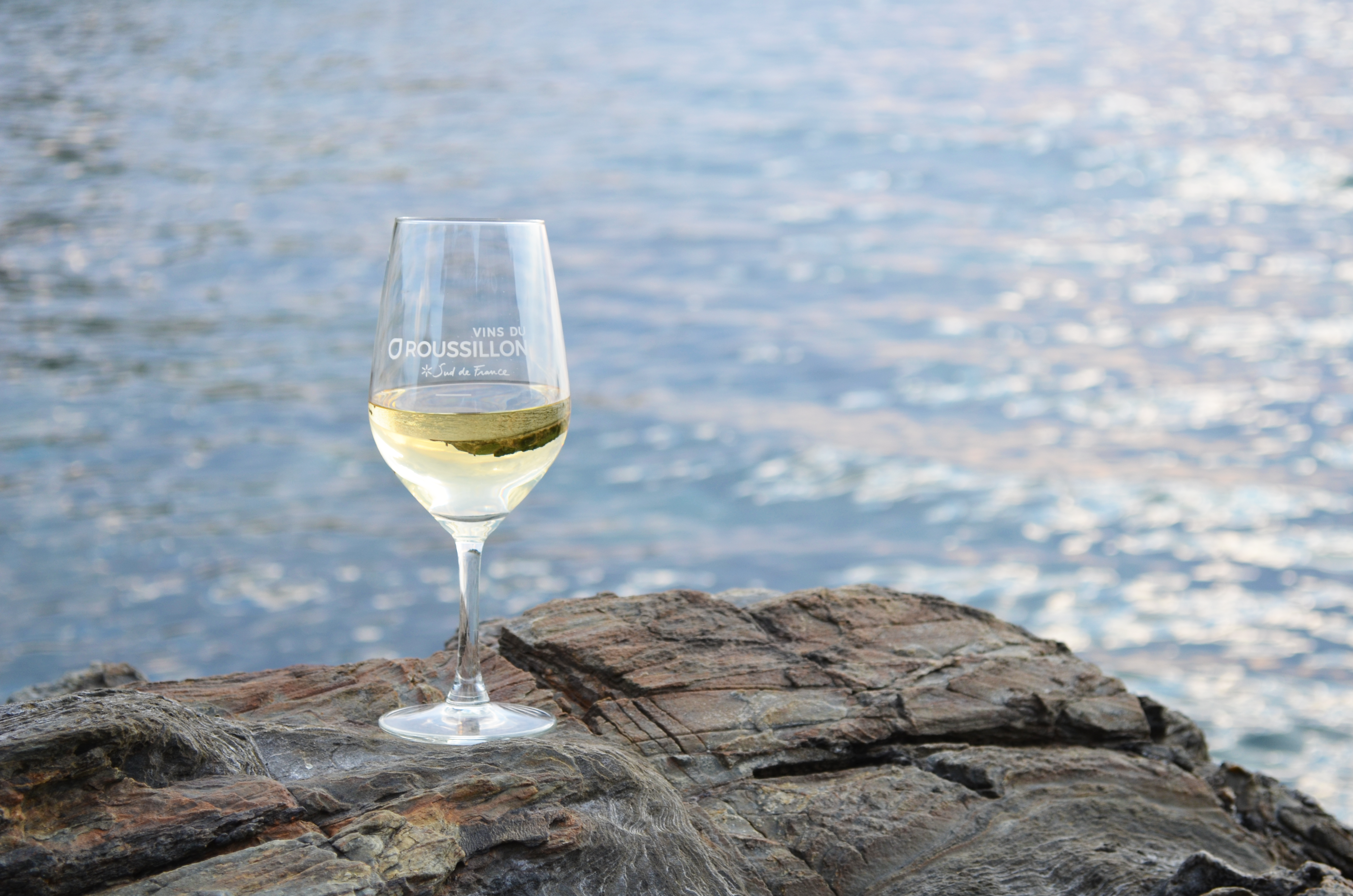 Recognition for Roussillon Whites – Decanter Magazine Panel Tasting
Decanter Magazine published the results of its white Roussillon panel tasting last month. With 1 Outstanding, 31 Highly recommended and 51 Commended wines, Roussillon whites showed their versatility and potential.
Rosemary George MW, Justin Howard-Sneyd MW and Daphne Teremetz reviewed 84 whites from AOPs Côtes du Roussillon and Collioure, IGP Côtes Catalanes and IGP Côte Vermeille.
Alongside the usual suspects such as white Grenache, grey Grenache and Macabeo, other varietals like white and grey Carignan, Malvoisie de Roussillon, Vermentino and Roussanne also showed their potential.
The consensus amongst the three judges was that quality was high and the selection represented a great variety of styles. Roussillon whites tasted were elegant, overall well-balanced, displaying refreshing acidity, stony minerality and hints of herbs.
Historically Roussillon is well known for its Vins Doux Naturels (fortified sweet wines) as well as for the production of still red wines. In terms of sales, the latest CIVR figures indicate that red wine sales amount to 75% of AOPs and 46% of IGPs. White wine figures are playing catch-up with 7% and 23% respectively.
The production of qualitative white wine is a slowly growing trend in the region. However, as noted by Rosemary George MW in a recent blog: "More than one wine grower has observed that the future reputation of Roussillon will be based on its white wines, rather than its reds."
Some of the wines featured in Decanter's tasting will be presented at the London Wine Fair from the Wines of Roussillon stand. And if you would like to learn more about Roussillon's white wines and the diversity of terroirs they originate from, do not miss Eric Aracil's masterclass on Tuesday 16th May at 2.30pm. Eric is co-director in charge of exports at the Conseil Interprofessionnel des Vins du Roussillon (CIVR).
In the meantime, you can access Decanter's article here and Rosemary George's blog on the white wines of Roussillon here.