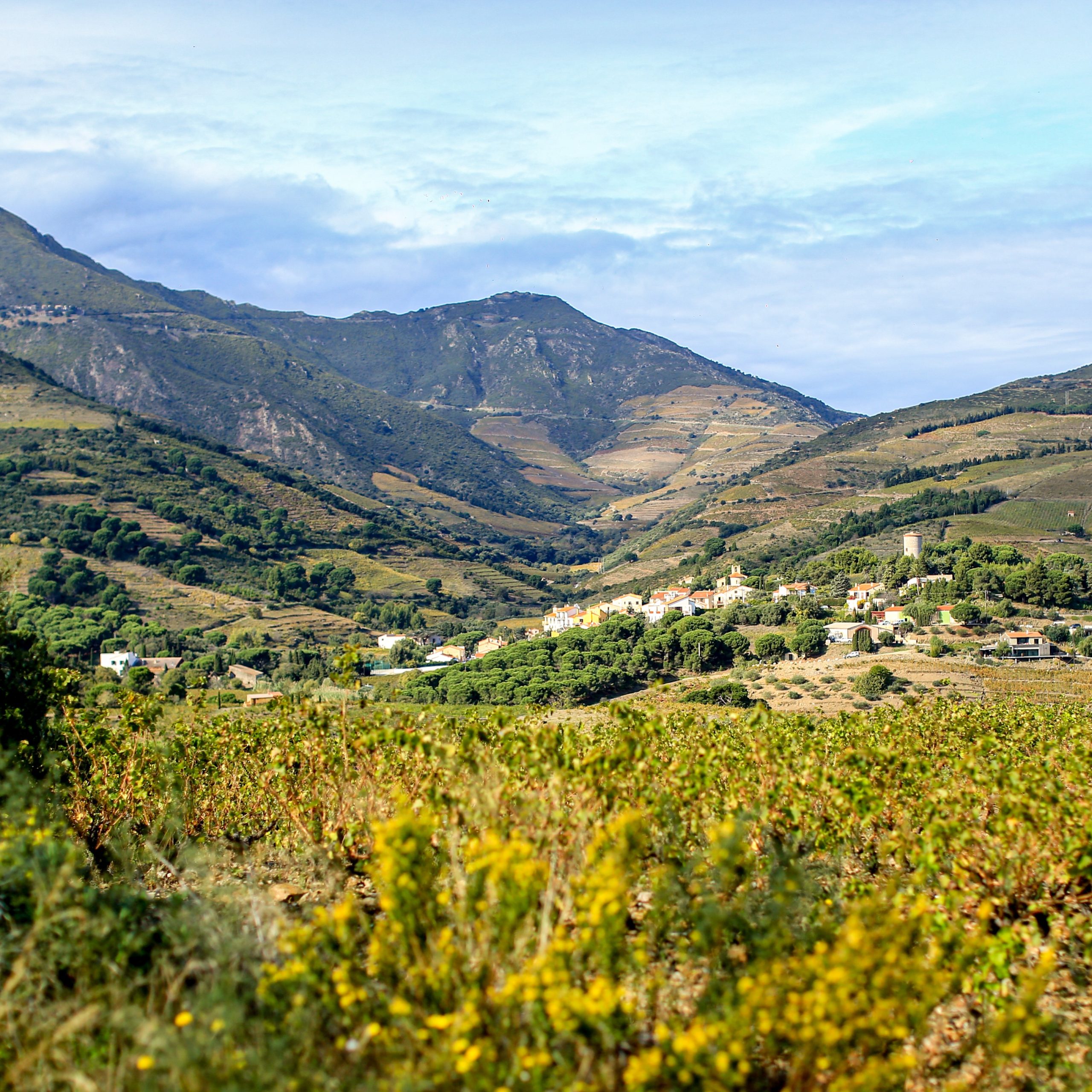 "A wild and fiercely unique little wine region"
This is how Tamlyn Currin, who recently wrote two articles on the region for www.jancisrobinson.com, describes Roussillon.  We couldn't agree more with her. She writes that Roussillon "has been ignorantly, lazily and damagingly lumped in as a hyphenated adjunct to Languedoc, despite the fact that its history, culture, language, climate, soils, grape varieties and heritage have little in common."
And Roussillon is more than ready to stand alone; proud, tall and strong.
Proud, like its people, of a strong Catalan and unique winemaking heritage. Roussillon became part of France in 1659, following the Treaty of the Pyrenees which ended a protracted war with Spain. Perpignan had been the capital of the Kingdom of Majorca for about 200 years then and it is there that, in the 13th century, Arnaud de Villanova, a court physician, discovered the process of 'mutage' for the production of Vins Doux Naturels, the region's emblematic wines.
Tall, like the Pyrenees Mountain range on its eastern side, a constant reminder of the region's enormous upheavals in the tertiary and quaternary periods which created a complex variety of soil and subsoil and a multitude of terroirs. From the Maury schists in the heart of the Agly Valley, the sea-facing terrasses of Collioure and Banyuls, to the clay and rocky soil of Aspres, each terroir brings distinctive characteristics. Each also produces grapes with unique flavour profiles and attributes, recognised through the region's 14 AOPs and 2 IGPs.
Strong, like the roots of its ancient vines. Roussillon is one of the places in the world with the largest stock of old vines. No less than 24 grape varieties are cultivated, many are indigenous and responsible for the originality and diversity of the region's wines. Among the main red varietals are black Grenache, Lledoner Pelut, black Carignan, Syrah, Mourvèdre and Cinsault. Key white varietals include white and grey Grenache, Maccabeu, white Carignan, Roussanne, Marsanne, Viognier, Vermentino, Muscat à petits grains and Muscat d'Alexandrie.
Tamlyn goes even further and refers to Roussillon as a heterotopia, a place where what you see is not quite what it seems, a series of contradictions which exacerbate the area's distinctiveness. "A place where old vines form the vanguard (of Roussillon's quiet organic revolution). A place where climate is most extreme yet vignerons do the least they can do to resist or control it."
And Jancis Robinson herself to conclude that "anyone genuinely interested in winegrowing on the edge, history and innovation, old vines/new wines, pioneering spirit/tradition, and wines that are wonderful with food, I'd send them straight to Roussillon".
You can view their full articles here:
Roussillon part 1 – red and proudly independent | JancisRobinson.com