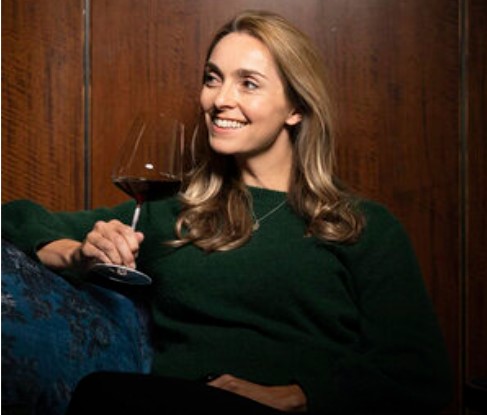 Re-discovering Roussillon: My Top Tips
The Three Drinkers' Helena Nicklin, an award-winning presenter and wine expert, tells you what you need to know about Roussillon and the top styles you must try to discover or re-discover the region.
Wines from the South of France have the greatest reputation for those tipples that taste just as good back at home as they do on your glorious French holiday. For me, one part of the Great French South that deserves a little more attention is Roussillon.
Roussillon is often bundled together with Languedoc as Languedoc-Roussillon due to their geographical proximity, but they actually have quite different characters. The area of Roussillon has quite the Spanish vibe thanks to its south westerly location down by the Pyrenees mountains. If you've ever visited Perpignan, you've been to the heart of Roussillon.
What makes Roussillon so special? Here are 5 things you should know:
#1 Roussillon is a region made up of a patchwork of very small, family-run properties – 2166 at time of counting – with 400 private cellars and 25 co-ops.
#2 Yields here are absolutely tiny, which means quality is kept very high. We're talking, in some cases, about 28.2 hectolitres per hectare, which is one glass per vine!
#3 The region has an ideal Mediterranean climate with the mountain slopes mitigating the warmth of the hot sun with their altitude for the vines grown on them.
#4 Roussillon is the number one region in France for Organic and Biodynamic viticulture, which gives us an indication about how much the winemakers care about their land and the health of their vines.
 #5 Variety! There are 24 official grape varieties grown in Roussillon and amongst the sub-appellations are 14 PDOs and 2 IGPs.
Not sure where to start? Here are my must-try Roussillon styles:
The Famous Fortified Sweet Wines (Vins Doux Naturels) of Roussillon
Those are made a bit like Port, where fermentation is stopped by the addition of neutral grape spirit before all the sugar has been fermented out, leaving a viscous, sweet wine with an ABV of around 16.5%.
Perfect for summer: Rivesaltes and Muscat de Rivesaltes are tangy, honeyed and refreshing when served with cheese or as an aperitif.
Best food match: Banyuls and Maury are particularly famous, not just for their quality, but for the fact that they really are the greatest go-to style of wine to have with chocolate!
Roussillon's elegant and mineral reds.
An influx of producers are racing to Roussillon to take advantage of cooler vineyard locations at altitude, particularly in the upper Agly Valley, which is inland from Perpignan. Here, there are already some ancient vines and great outcrops of schist soil that help give the wines a fine minerality and deep flavour.
Look out for: Côtes du Roussillon AOP reds with their black fruit intensity and notes of garrigue.
Roussillon's textural whites.
The dry, white wines from Roussillon tend to be very textural and weighty with refreshing acidity, salinity and minerality to balance the fruit. They make fabulous food wines. Grapes allowed in the PDO wines include White grenache, Grey Grenache, Macabeu, Tourbat /Malvasie du Roussillon, Roussanne, Marsanne, Vermentino, Viognier and White Carignan.
Must-try: the textural white blends from Côtes du Roussillon AOP, and the tangy, saline whites from Collioure AOP – perfect with tapas!
For more on the wines of Roussillon from The Three Drinkers, click here