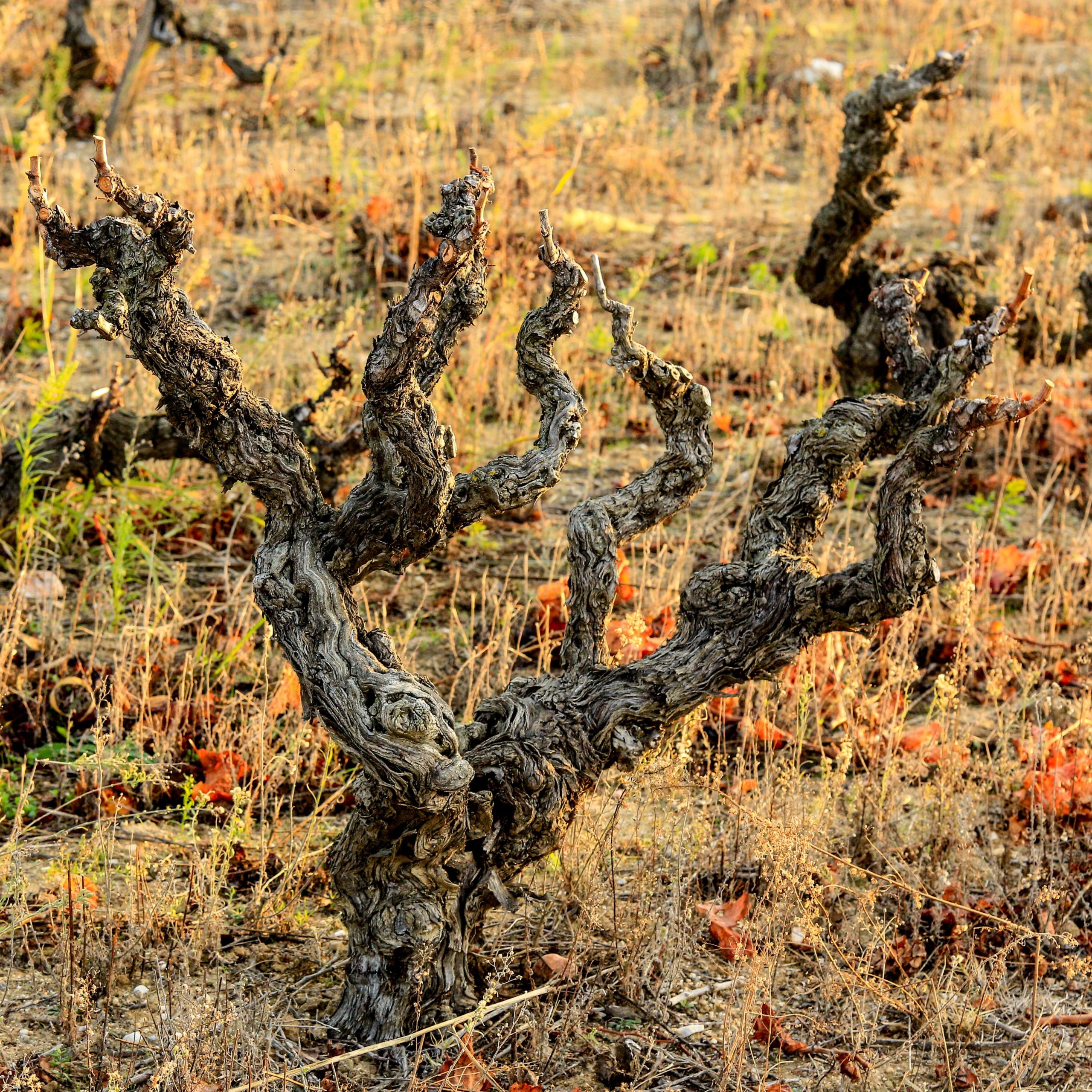 Old vines: Roussillon's winemaking legacy
Old vines are a significant part of Roussillon's heritage. In the 1980s and 1990s, when many European wine producers were uprooting indigenous vines in favour of more bankable international varieties, Roussillon vignerons held onto their homegrown stars. Today, the result is a patchwork of mature vines – some almost 150 years old – spanning the region's terroirs and forming the backbone of some of Roussillon's finest and most individual wines.
Low-yielding and deeply rooted old vines are not only capable of producing exceptional grapes of high concentration and quality, they are also well adapted to the often challenging and sometimes extreme growing conditions of Roussillon. They are more resistant to drought than young vines, thriving on little rainfall, and can be less susceptible to pests and disease. Some of the region's vines can be dated back to the end of the 19th century. They have survived phylloxera, wars and urbanisation to produce wines of remarkable complexity, concentration and character – true reflections of terroir and history.
Wine producers and experts, in Roussillon and globally, are making huge efforts to track and protect old-vine vineyards. A great source of information on old vines is the recently launched Old Vine Registry, which aims to be the richest source of accurate data on old vines around the world, and to connect people with those vineyards in a way that ensures their preservation. This free global database is a labour of love by those who value old vines, respect their history, and recognise their potential for the future.
The Registry currently features a number of Roussillon old-vine vineyards ranging from 55 to 145 years old. They include old vine Carignan, Carignan Noir, Carignan Blanc, Grenache Noir, Grenache Blanc, Grenache Gris and Macabeu, and span communes including Les Aspres and Bélesta (Old Vine Registry)
It is likely that these vineyards represent just a fraction of the of the old vines flourishing in Roussillon. If you know of, own or have visited other old-vine vineyards in the region, please get in touch with the Old Vine Registry directly so they can be added to the database.
And if you are interested in finding out more about old vines, their history and their legacy, please check out some of resources below.
Old-vine wines – part 6 Roussillon | JancisRobinson.com
The Old Vine Registry, (www.oldvineregistry.org) UK, established in 2023
The Old Vine Registry – Live Launch – 26th June 2023 – YouTube
Old Vine Conference, (www.oldvines.org) UK, established in 2021
Photo Saint-e